Lincoln. NE – June 9, 2009 – (RealEstateRama) — The City-County Public Building Commission (PBC) today approved two items that will help move forward the City's planning process for the proposed Development Services Center (DSC).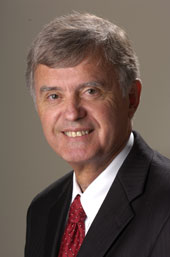 "The DSC is a profound change in the way we do business at City Hall and is critical to Lincoln's development future. The DSC does not just play lip service to customer service and new efficiencies. This actually does something about it. That's why I am extremely appreciative of the Public Building Commission's support in moving the concept of the Development Services Center forward," said Mayor Chris Beutler after today's hearing.
The Commission approved two items concerning the proposed Development Services Center (DSC) during its meeting. First, the Commission authorized Sinclair Hille Architects to move forward with the design plans for the second floor of the City-County Building and the proposed layout of the DSC. The design will allow for a single location of the four major City departments that work with development projects: Urban Development, Planning, Public Works and Utilities and the Building and Safety Departments.
"Having a single point of entry into the system is key to a quicker action, so builders can get to work rather than navigating through City departments located all over the city. Permitting for improvement projects will be streamlined, a great benefit to those committed to improving their homes and their neighborhoods. The DSC will also help develop the teamwork and cultural change we need to make City Hall even more responsive to the people who create jobs," Beutler said.
In addition, the Commission authorized the preparation of a Request for Proposal for architectural services for the design of the third floor of the City-County Building. The Personnel Department and the Mayor's Office will join the City Attorney's Office on the third floor, allowing the Development Services Center to be located entirely on the second floor. The third floor is currently being constructed to house the City Attorney's office. The City Attorney's office is being moved from its current location due to increased space needs by the Court system.
Mayor Beutler expressed his gratitude to the members of the Public Building Commission for their support of the project. "I have been working for nearly two years with City Directors, staff, and the private sector to bring forward a DSC concept to the public," said Mayor Beutler. "The PBC's assistance in providing initial design will help us as we refine the center's costs and allow us to present an even more complete proposal for public comment during the city's budget deliberations."
The Development Services Center is one of the most important City government events to occur in promoting development and job creation in the last 25 years. "The DSC will put Lincoln in great position to speed growth and job creation when the national recession ends," Beutler said.
For More Information Contact:
Fred Hoke, Building and Safety, 441-7521
Rick Hoppe, Mayor's Chief of Staff, 441-7511